40" @resize.window="activeMegaMenu = 0" >
04.10.2021
"Our range has something to suit all tastes"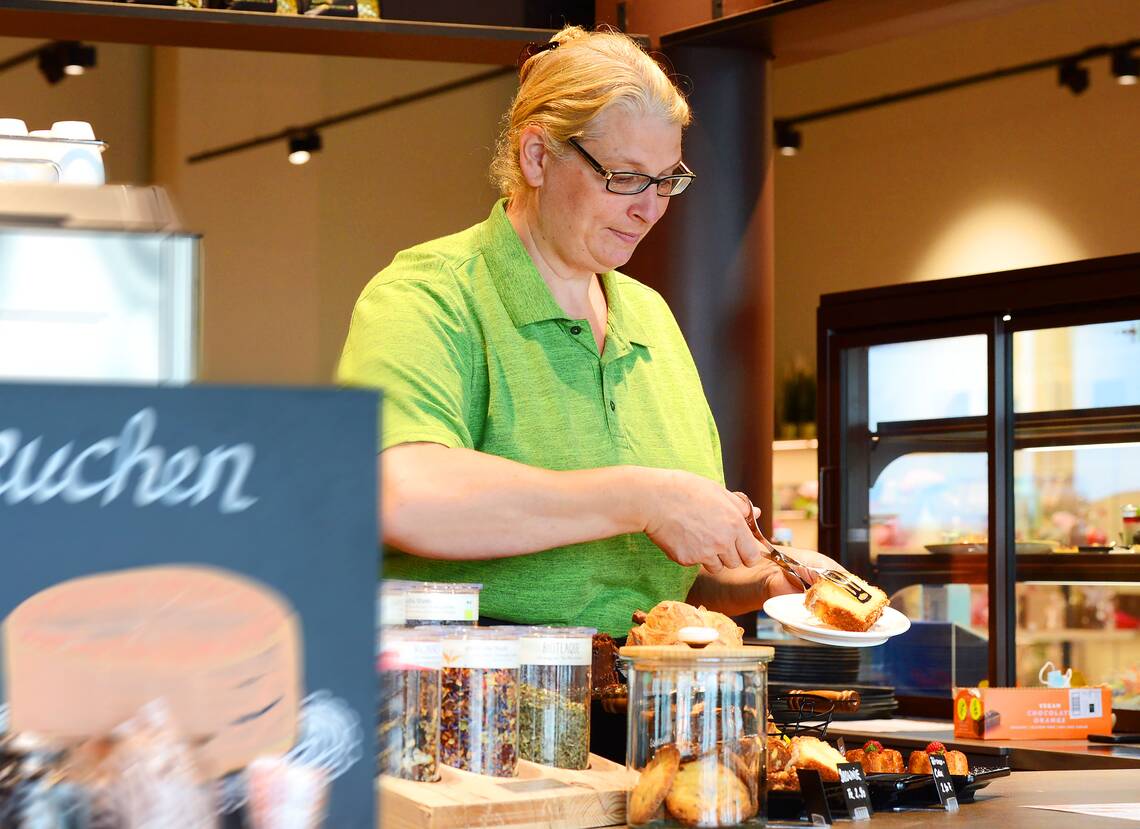 We spoke to Dora Stör, the manager of Café Stella and the SchokoLaden chocolate shop, to find out what customers can expect.
What is the idea behind Café Stella and its SchokoLaden chocolate shop in Kreuzlingen?
We wanted to create a space that not only offers a fantastic shopping experience, but also one that provides customers with new experiences, enjoyment and a chance to unwind. We were also keen to make the most of our great location with the beautiful view of the lake. That's how we came up with the idea of a café with shop and outdoor terrace.
What can customers look forward to in particular?
We have an amazing range of high-quality chocolates. There is something for everyone, ranging from organic, Fair Trade and vegan to sugar- and lactose-free, plus our delicious organic truffles and our own brand of chocolates. In Café Stella, our customers can enjoy a range of home-made delicacies, small savoury snacks and sweet chocolate creations, including our delicious chocolate cake baked according to the family recipe. We indulge our guests with the finest organic coffee, and a sumptuous hot chocolate made with melted chocolate.
What did you pay particular attention to when creating this new space? What is the highlight for you?
We worked with highly professional planning teams, companies and tradespeople who were able to implement our ideas and wishes. The whole place boasts a number of impressive features. My personal favourite is the animated walls. I think they are really unique and look great. I was lucky enough to be there when they were being created. I watched the artists bring the idea to life with so much passion and dedication, as they painted each brush stroke by hand. Together with the team that animated the pictures, they did a great job.
Which chocolate speciality, would you say, makes an ideal gift?
I think all chocolate is food for the soul so it's impossible for me to say which one of our products would be best suited as a present. As individual as we are as people, so too is our chocolate. Therefore, I would say that all our products would make a perfect gift; we are always happy to advise our customers individually so that they can find exactly what they are looking for. Gifts chosen with love will always bring joy.