40" @resize.window="activeMegaMenu = 0" >
window.innerHeight" :style="`${limitImage ? `max-height:` + (window.innerHeight) + 'px' : ''};`">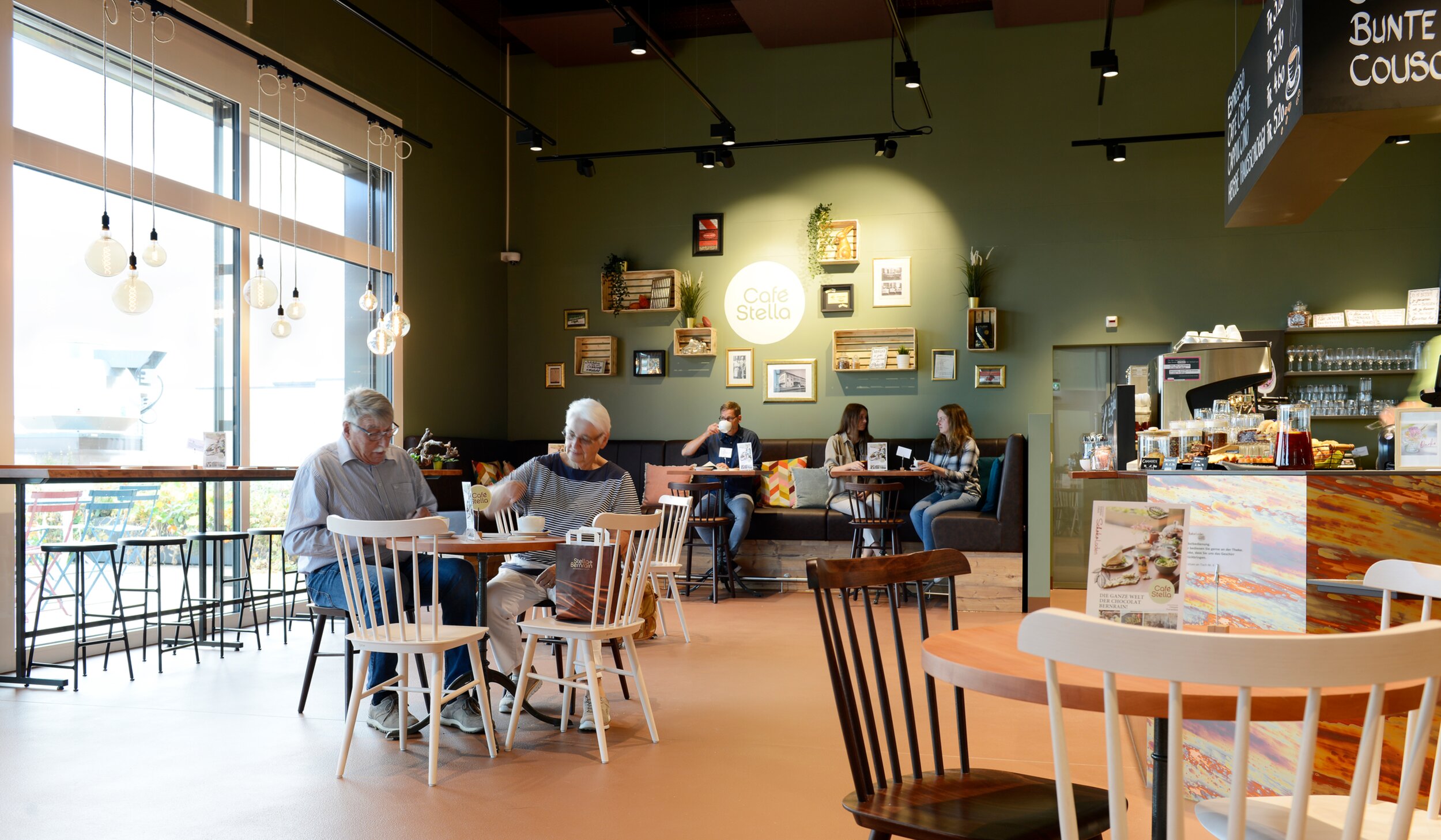 Café Stella & SchokoLaden chocolate shop
— Welcome —
Café Stella & SchokoLaden chocolate shop
Discover the delights of Chocolat Stella Bernrain
Welcome to the new Café Stella and the SchokoLaden chocolate shop full of temptation in Kreuzlingen. Treat yourself to a delicious coffee, learn all about how we make our chocolates or have a go at moulding and decorating your own chocolate creations.
A fantastic experience
Chocolat Stella Bernrain opened Café Stella along with its SchokoLaden chocolate shop in the summer of 2021. Discover our fantastic range of chocolatey delights and immersive experiences on offer for our visitors to enjoy.
NEWS
News from Chocolat Stella Bernrain
Opening times
Tuesday to Friday
9 a.m. – 6:30 p.m.
Saturday
9 a.m. – 5 p.m.
Closed on Sundays and Mondays
Barrier-free and accessible by public transport
The new building in which Café Stella is located is barrier-free. You can access Café Stella and the SchokoLaden chocolate shop using the lift. We are easy to get to using public transport:
Stop Kreuzlingen Bernrain, Bahnhof