40" @resize.window="activeMegaMenu = 0" >
Enjoy the finest coffee and chocolate at Café Stella
Café Stella provides the perfect space for you to unwind and enjoy yourself. It is not only popular with chocolate-loving tourists and day-trippers.
Locals, people working in the neighbourhood and families with children also love coming here to enjoy a healthy, all-day gastronomic experience featuring lots of organic, fair-trade and vegetarian products at moderate prices.
We offer a range of meals to suit all tastes and appetites
In keeping with the company's philosophy, Café Stella serves up an exciting mix of tradition and modern cuisine. Alongside classic croissants, you will also find power bowls on the menu. We definitely recommend you try the Heisse Schoki (hot chocolate) made with chocolate from Chocolat Stella Bernrain. Whether you're after breakfast, a midday snack or an after-work drink, we serve a range of healthy and nutritious food and drinks for you to enjoy.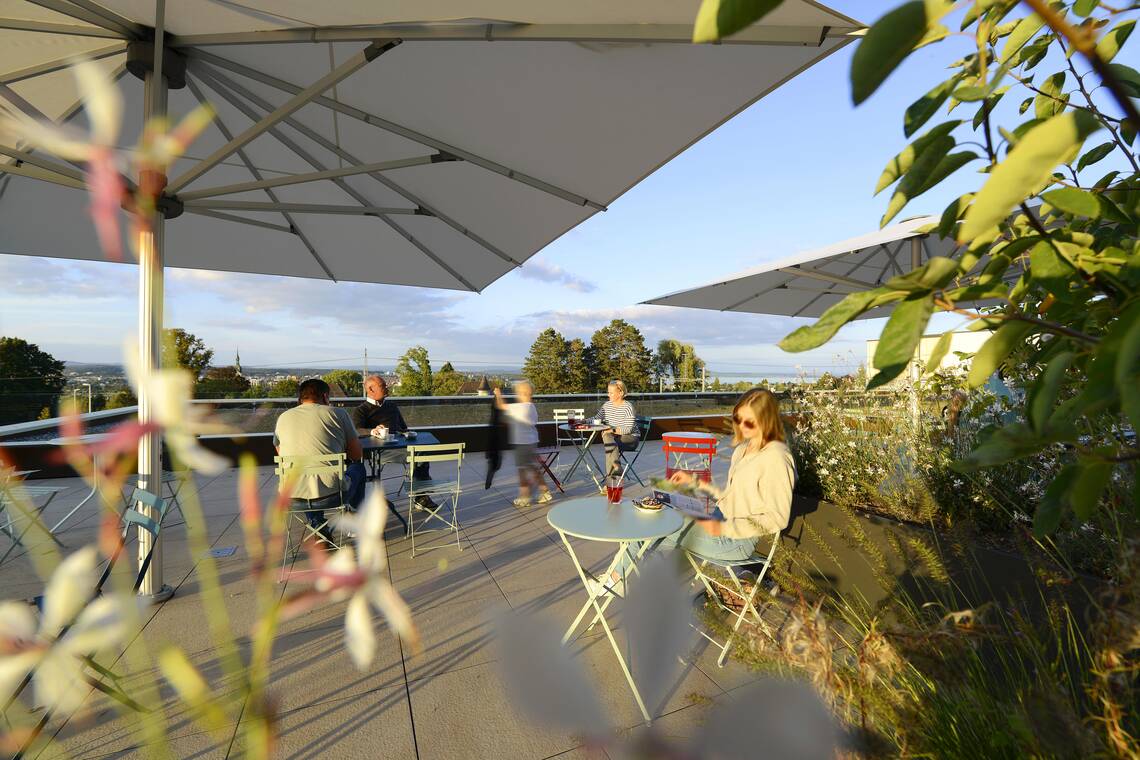 Enjoy sweet delights on the terrace
When the weather is good, our outdoor terrace is the perfect place to enjoy a wonderful view over Lake Constance. This is a favourite spot of the locals and offers enough space to seat up to 30 people. We look forward to welcoming you.
Learn everything there is to know about chocolate
If you have ever wondered what it takes to go from cocoa bean to chocolate bar, the visitor room with its animated walls will give you a fascinating insight into the chocolate production process. This is particularly interesting for families with children who may want to allow longer for their visit.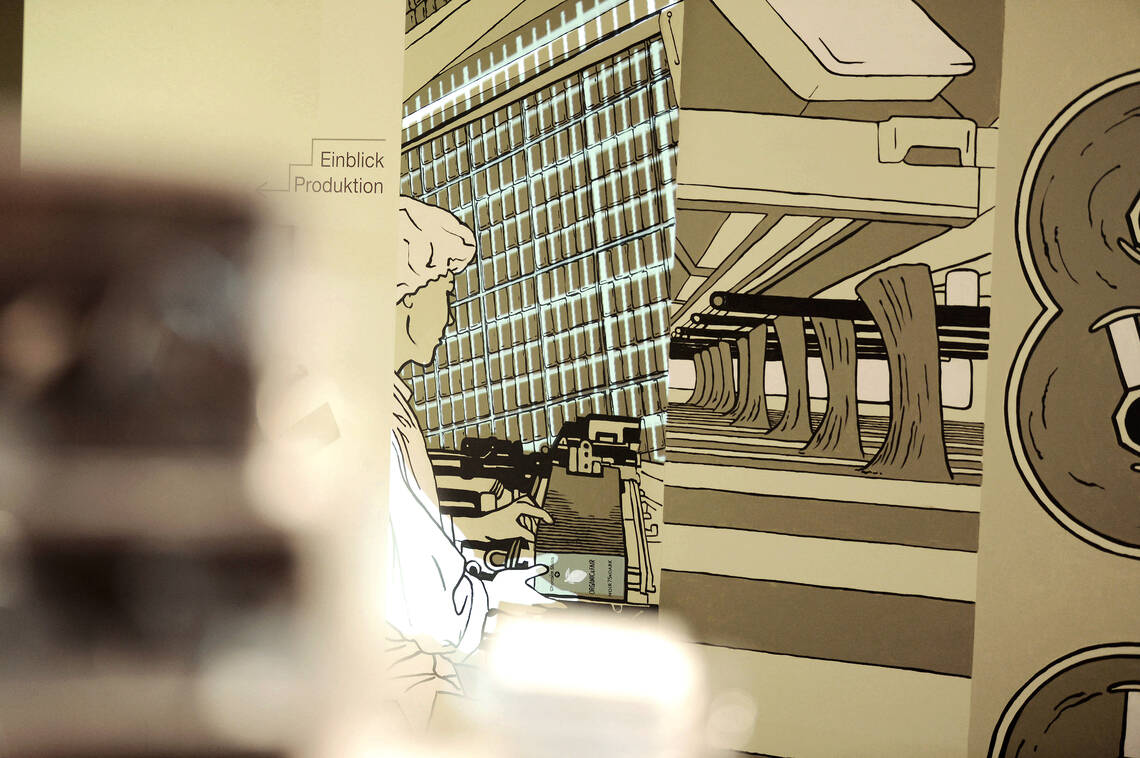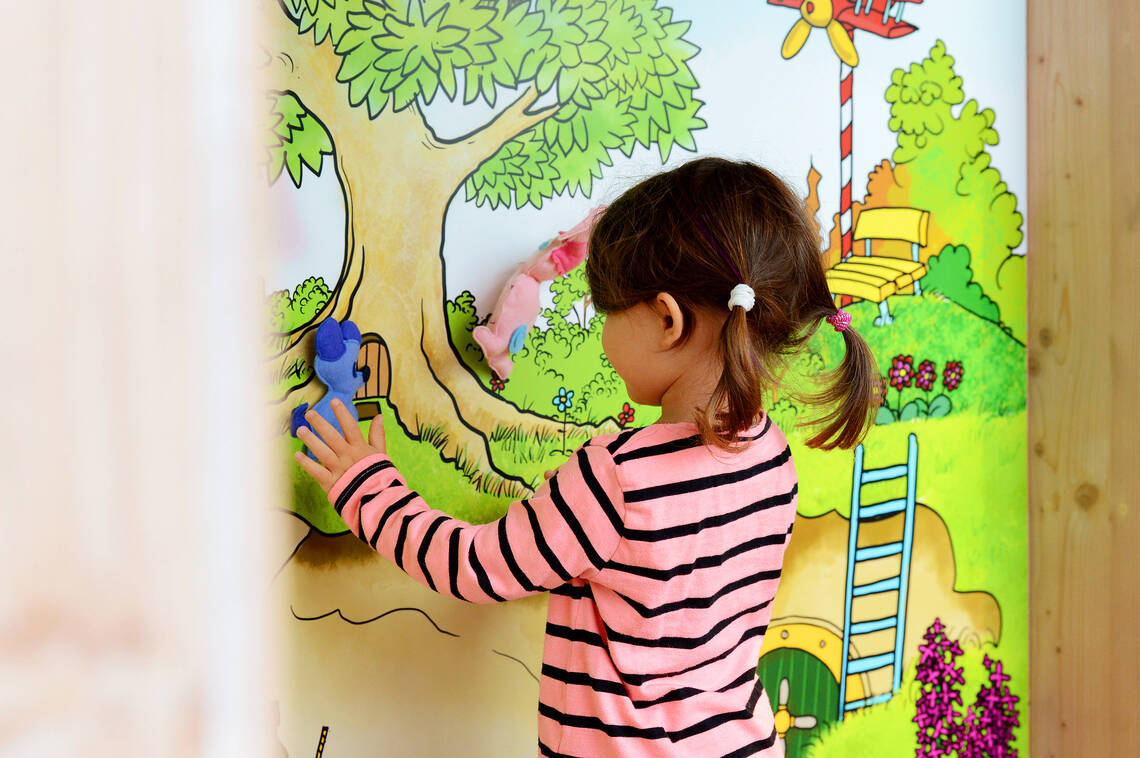 Play corner for young children
The little ones will be kept busy and entertained in the play corner created especially for them. Perfect if you would like to spend longer with us.