40" @resize.window="activeMegaMenu = 0" >
SchokoLaden chocolate shop
Buy chocolate and gifts in our SchokoLaden chocolate shop
Chocolat Stella Bernrain's new SchokoLaden chocolate shop occupies a spacious and modern 300 square metre area and is filled with chocolate delights to tempt the tastebuds.
Available to buy are classic bars of chocolate, your own personalised selection of the finest chocolate truffles, exquisite raw ingredients at the "unpackaged" counter, seasonal products such as Easter bunnies or Christmas gifts and treats, vegan products, bargains and other specialities from the successful family business's own production facility.
Mould your own chocolate
You may want to allow a little more time to make the most of the SchokoLaden chocolate shop's unique offerings. Along with the great range on offer, there are also many exciting things to experience and discover. Creative chocolate fans have the chance to mould their own organic chocolate and decorate it with ingredients of their choice.
Chocolate moulding is available on the following days:
Wednesday and Friday: 2 p.m. – 5.30 p.m.
Saturday: 11 a.m. – 4 p.m.
Costs CHF 10 per person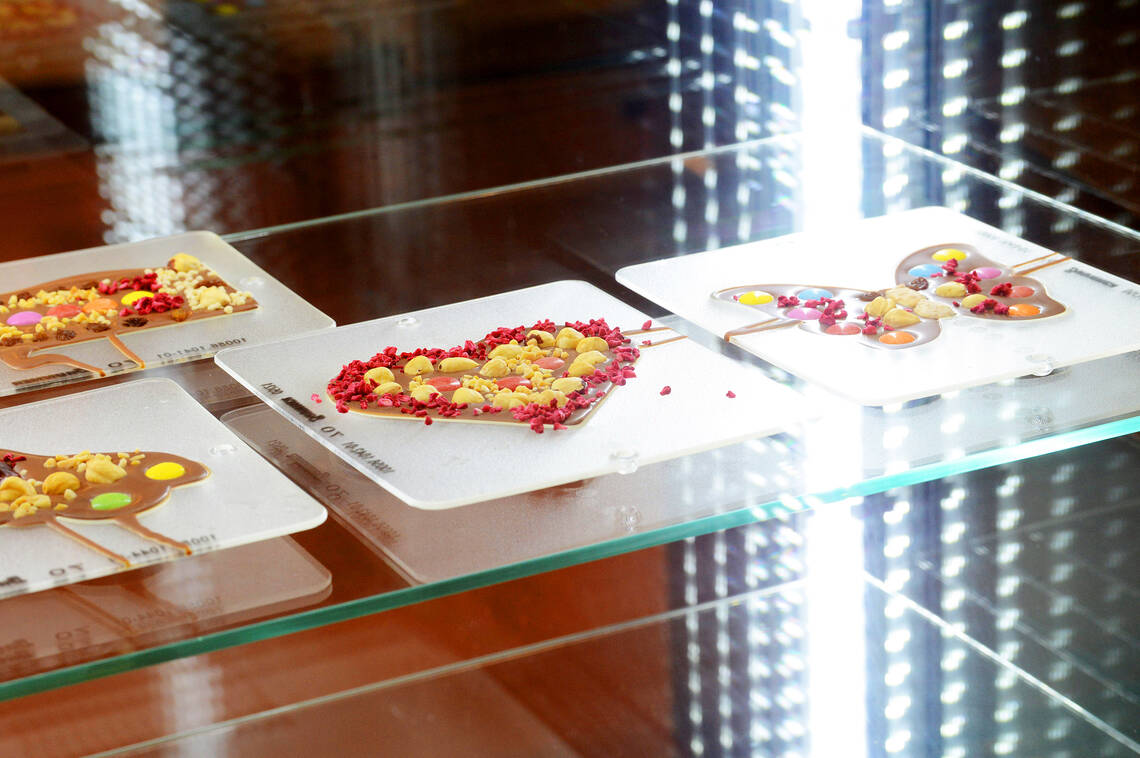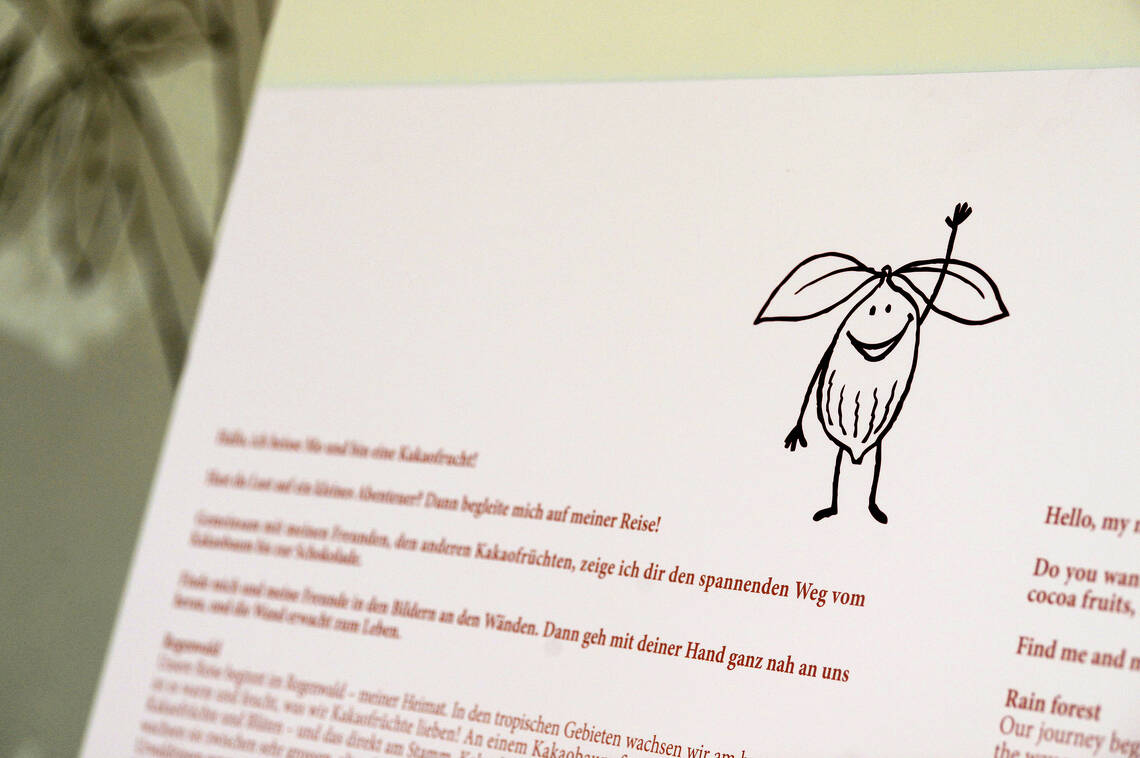 Learn everything there is to know about chocolate
If you have ever wondered what it takes to go from cocoa bean to chocolate bar, the visitor room with its animated walls will give you a fascinating insight into the chocolate production process. This is particularly interesting for families with children who may want to allow longer for their visit.
Benefit now from our promotional offers